CSR efforts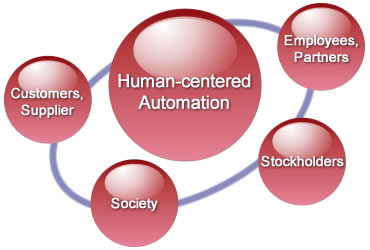 Making "human-centered automation" the foundation of its business activities, the azbil Group implements CSR management that contributes to the sustainable development of society.
As a world-class comprehensive automation manufacturer, we strive to contribute to a human -centered economy, environment, and society, to achieve the sustainable development of our customers and of society.
Information
October 20, 2022

May 16, 2022

December 8, 2021

September 7, 2021

May 14, 2021
We have cited "human-centered automation," evolved from the ideas of our founder, as the azbil Group philosophy. By promoting management based on this philosophy, we will continue pursuing Sustainable Development Goals (SDGs)-oriented activities.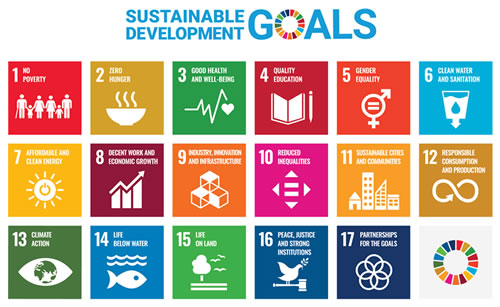 CSR Management
The azbil Group collectively works on CSR initiatives in the light of a single specific management target.
Fulfilling our fundamental obligations to society
"Basic CSR," which is incumbent upon the azbil Group as a member of society, includes the promotion of thorough compliance, risk management, and internal controls, as well as the continuous improvement of the work environment and pursuit of the safety and peace of mind of workers.
The azbil Group aims to contribute "in series" to a sustainable society through all of its business activities and the actions of its employees. In our actions to contribute to society, we will promote initiatives to solve the problems in which each employee participates, with the aim of achieving the SDGs (Sustainable Development Goals).