Energy Leakage On-site Diagnosis Service
Utilizing various tools and methods, the Azbil team quantitatively identifies energy losses caused by leakage and reports them to customers.
We also assist customers to save energy by recommending practical activities that makes a real difference based on careful on-site observations.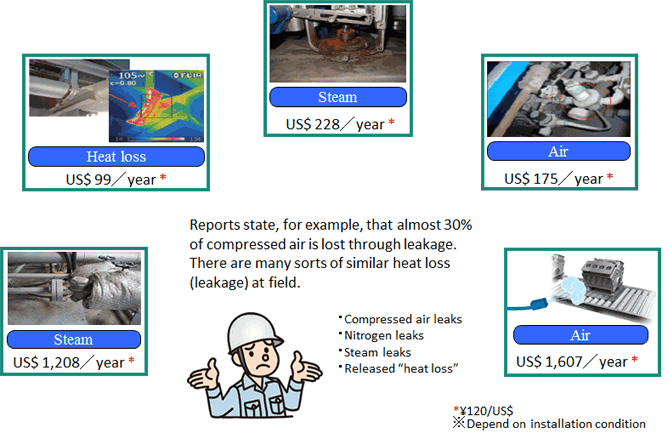 Actions and procedures
Regular diagnoses are used to report the position and number of leaks.
Cost-benefit analysis is done to propose necessary measures.
Measures are carried out and their effectiveness is checked.