Field Engineering
Commissioning service
The commissioning service provided by Azbil's engineers, who have extensive knowledge of products and long-term field experience, ensures the performance and functions of the complete range of instrumentation and control equipment that customers need, from field devices to DCS.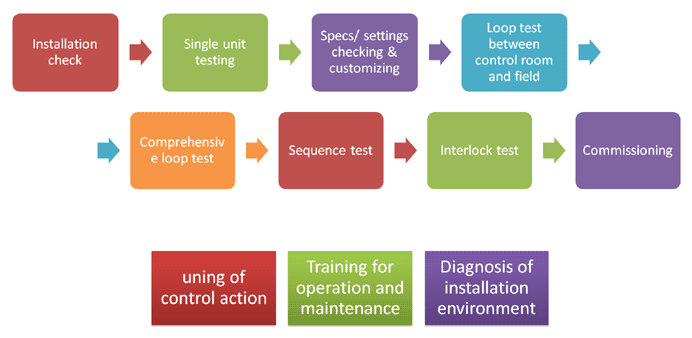 Electrical instrumentation work
Our experienced team members, applying extensive accumulated skills and product knowledge, perform a wide range of electric and instrumentation work, from design, implementation, and maintenance to the development of field and network systems.

Along with the delivery of products and service, Azbil handles the full range of electrical instrumentation work, including new installation, remodeling, device upgrades, improvement of the installation environment, and inspections involving removal and reinstallation of equipment.

Our services save you a significant amount of trouble by coordinating between suppliers and instrument installers.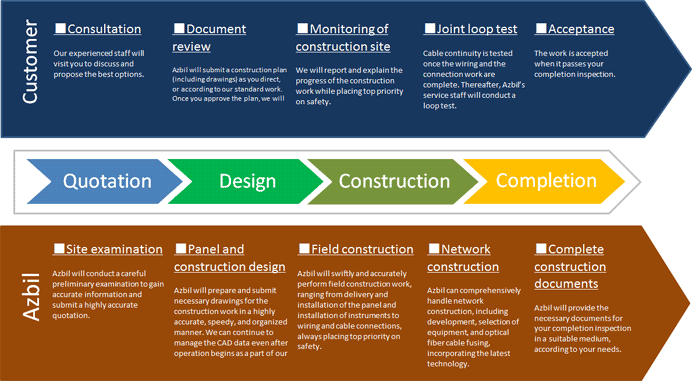 Drawing management service
Azbil assists you in integrated management of important loop drawings and their efficient application.

Azbil develops master double-track loop drawings after conducting an on-site examination and converts instrumentation loop drawings, terminal drawings, and other relevant drawings into a digital format.
Completed electronic drawings and a special search tool are provided on a CD.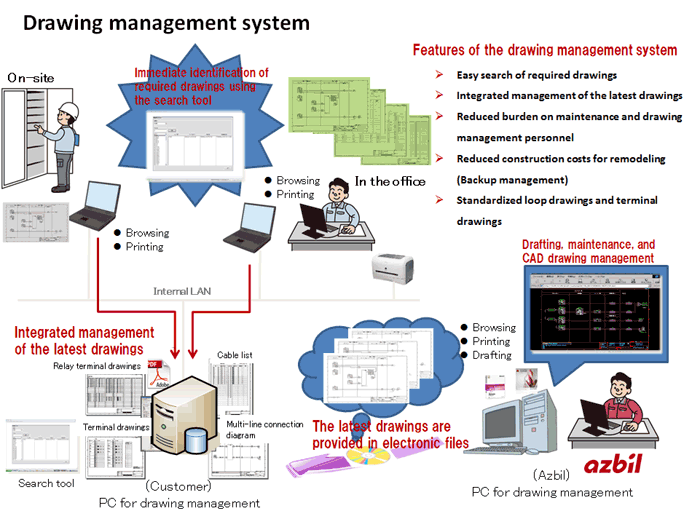 Equipment data management (Asset Service Manager™)
Azbil provides an equipment data management tool for sharing maintenance data, streamlining tasks, and reducing costs associated with faults and maintenance. The following types of management are made possible by Asset Service Manager:

Equipment ledger management
Maintenance schedule management
Management of important documents and images
Management of planned inspections
Maintenance history management